VIRGINIA CABO, RDH
New York State Licensed Dental Hygienist
Ms. Cabo has been trained in all of the latest dental hygiene procedures. A thorough head and neck exam is performed at the hygiene visit to screen for oral cancer. In addition to taking the necessary x-rays and performing the gentlest dental cleaning you have ever had, Virginia is also qualified to painlessly place medicated chips in the gums to get rid of the bugs that cause gum disease and tooth loss when necessary. A new laser device is used to detect tooth decay. She is a Graduate of the dental hygiene program at Hostos Community College.
STEPHANIE FEDERICO
Financial Coordinator
Stephanie assists the patients with their insurance needs and various payment options.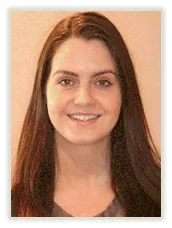 JAMIE GILL
Dental / Administrative Assistant

Jamie is a skilled dental assistant and an administrative assistant. She is originally from Yonkers but lived in Ireland for a short time. Jamie is currently working on becoming a registered dental hygienist.